When it comes to choosing an engagement ring, the possibilities are endless. From the traditional diamond-encrusted band to more unique and intricate designs that feature personal touches such as engravings, there is something for everyone.
Engraving ideas can range from simple messages of love to special dates or symbols that have a deeper meaning in your relationship. If youre looking for some inspiration for your engagement ring engraving, read on!
Personalized Messages
Personalized messages are a great way to commemorate your special engagement. Whether you opt for an inscription of both of your names or perhaps a meaningful quote or saying that holds extra significance in your relationship, engraving ideas can be as creative and unique as you make them.
From romantic sayings to inside jokes shared between the two of you, there's no limit on ways to personalize any ring style with heartfelt words and phrases. Make sure the engraving is timeless by using classic quotes or lyrics from songs that have been around for years rather than fleeting trends.
You can also include symbols like hearts, stars, anchors—anything significant that will help tell your story even better!
Custom Symbols and Designs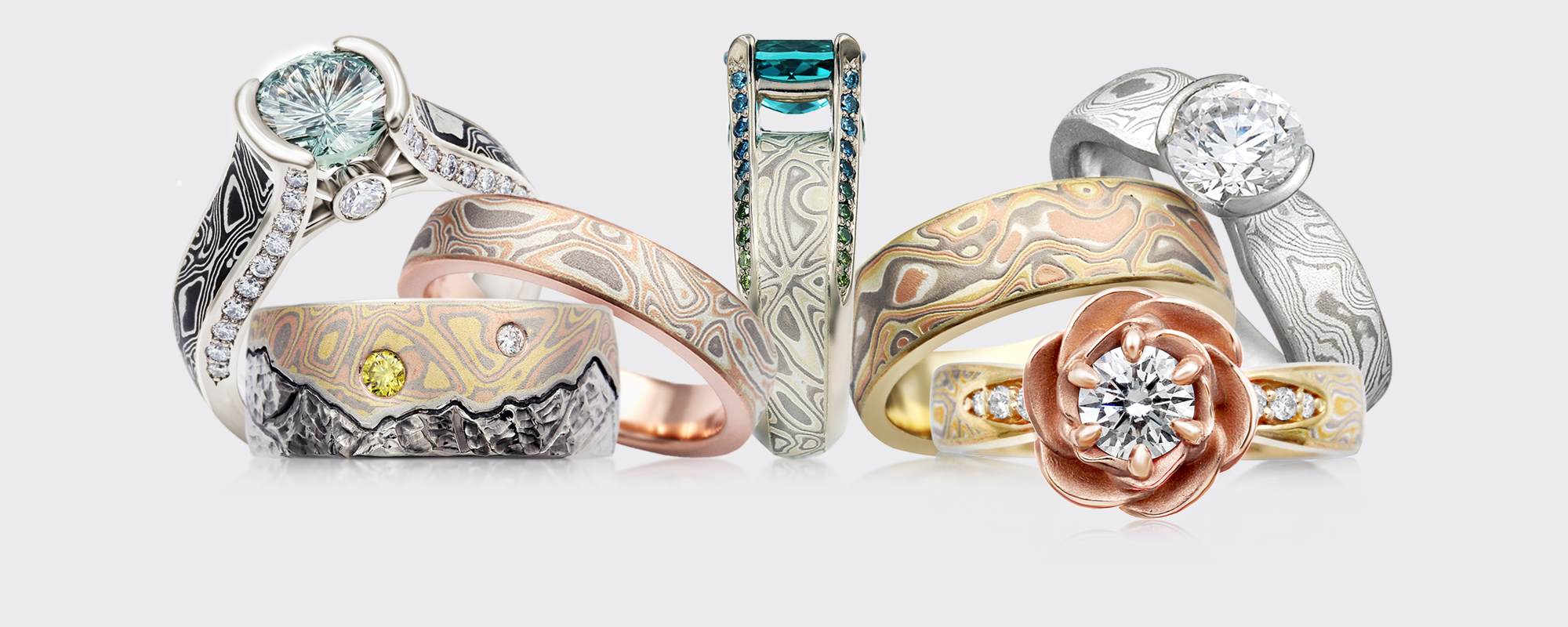 When it comes to expressing your love with an engagement ring, custom symbols, and designs can make the gesture even more special. Whether you prefer a classic monogram or something more intricate and unique like intertwining initials, adding a personal touch to the engraving of your ring is sure to be cherished for years to come.
Engraved symbols such as hearts, arrows, and infinity signs provide timeless sentimental messages that will never go out of style. You could also opt for something slightly less traditional with an abstract design or meaningful saying in a language other than English – the possibilities are truly endless! Before deciding on which symbol or phrase you'd like engraved onto your engagement ring, consider how you can make it stand out from everyone else by adding flourishes around the words or utilizing negative space within shapes.
This will ensure that your custom creation looks stunningly beautiful while showing off just how much thought went into this important purchase!
Quotes or Poetic Verses
A beautiful quote or poetic verse can add a special touch to your engagement ring, making it even more unique. From meaningful words of love and devotion to funny puns and one-liners, there is something for everyone when it comes to engraving ideas for an engagement ring.
Whether you choose a simple line of poetry or an inspirational quote by your favorite author, the possibilities are endless! Here are some examples that will help you find the perfect sentiment for your loved one: "You don't marry someone you can live with — you marry the person who you cannot live without." – Unknown "Let us be grateful to people who make us happy; they are the charming gardeners who make our souls blossom.
" – Marcel Proust "Love does not consist in gazing at each other but in looking outward together in the same direction. " – Antoine de Saint-Exupéry "I am my beloveds and my beloved is mine.
– Song of Solomon 6:3 "In all things of nature there is something of the marvelous." ― Aristotle
Names and Initials
Names and Initials are a great way to personalize your engagement ring. Whether you choose to engrave the initials of your partner or spell out their name, adding this special touch can make the ring even more meaningful.
You can also combine both names and initials for an extra special effect. If youre looking for something truly unique, consider using a nickname or pet name that only you two share! Whatever meaningful words or phrases you decide on, having them engraved on your engagement rings will make it all the more sentimental.
Special Dates or Locations
When it comes to commemorating a special occasion, such as an engagement, the location, and date can be valuable memories for years to come. Engraving your engagement ring with the location or date of your proposal is a unique way to cherish that moment forever.
A romantic destination like Paris, France, or Venice, Italy are popular spots couples may choose when popping the big question. If you choose one of these iconic cities, consider inscribing both its name and country code on your ring for added specificity and charm.
Alternatively, if you got engaged at home or in another personal spot that's just as special to you both ensure that it will never be forgotten by engraving the address on your jewelry. Lastly, some people opt for etching something more simple such as their wedding day into their rings so they can remember this important milestone every time they look down at their hands!
No matter what choice you make when designing your perfect engagement ring – from classic solitaires set in Yellow Gold to modern designs with Diamond Pave – adding a meaningful inscription makes sure those moments remain close even after decades have passed by.
Conclusion
Engagement rings are a beautiful and meaningful way to commemorate your love for one another. Finding the perfect engraving idea that expresses your feelings can make it even more special.
Whether you go with something classic or creative, an engraving is a great way to personalize your engagement ring and make it truly unique. With so many options available, you're sure to find the perfect sentiment for this special occasion!