In recent years, a number of businesses have appeared offering people the opportunity to drive a tank. Whilst this may sound like an exciting prospect to some people, it will feel quite daunting to others.
So how difficult is it to drive a tank? It's a question worth considering before you decide to take the controls of a 15-ton behemoth.
Driving a tank is relatively intuitive – but only once you are accustomed to the controls. And one look at the abundance of features on the control panel can feel overwhelming.
Fortunately, you will have a trained professional that will act as your instructor. You'll also be pleased to hear the initial briefing only takes a few minutes and the entire tutorial should not you more than 15-20 minutes. That gives you a full 40-minutes to let rip.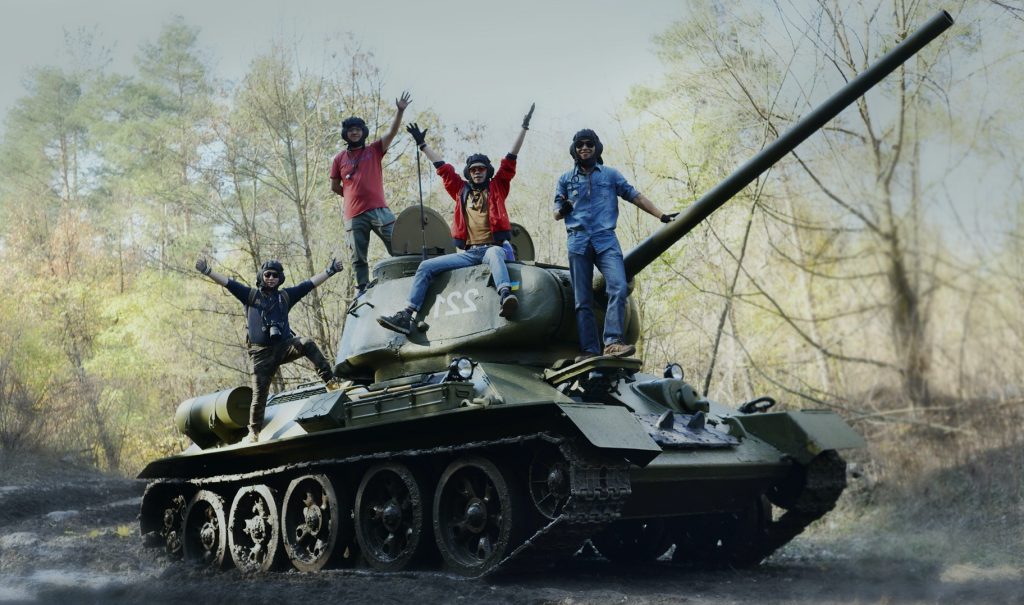 It's worth noting at this point that the amount of time you are given to drive a tank depends on the company and the cost. Some tank driving experiences have a specifically designed course that tends to give you more time.
Other tank driving experiences are to fire the gun or crush a car and last much shorter. They can't even be considered tank driving experiences per se. They are generally more orientated to experiences you can have in a tank.
What can you expect from a tank driving experience?
Driving a tank is a unique and thrilling experience. Imagine being on a BMX or mountain bike course for the first time. Well, a tank driving experience on a purpose-built tank driving safari is ten times as thrilling.
The first thing you will need to learn is how to operate the control panel. This can appear quite complicated given there are scores of switches, dials, and levers. To the untrained driver, turning on the engine would take a while.
There's also a knack for releasing the brake to get moving, but after that everything is fairly straightforward. The accelerator pedal and the brake work in the same way as a car.
All you need to do is control the speed and the direction with a selection of levers. The key difference between a tank and a car is that you use levers to control speed and direction.
The right-hand lever controls the right track. The left-hand lever controls the left track. If you're driving forward in a straight line, both levers have to parallel one another. If you're turning one lever has to be pushed forward and the other pulled backward or placed in neutral.
The tanks available at tank driving schools typically hit maximum speeds of 35-50 miles an hour over a flat surface. If you're driving over rough terrain, it's advisable to stick to speeds of 10-15 miles an hour.
Navigating uneven terrain is probably the biggest challenge you will face in a tank. This is also where the instructor's input is invaluable as you bomb your way around an obstacle course, particularly if there are slushy mud mounds or muddy water pits – the tracks can become stuck.
All in all, tank driving experiences are great fun and not too difficult to drive once you get a feel for the levers. And now you know what to expect, you probably can't wait to get going!